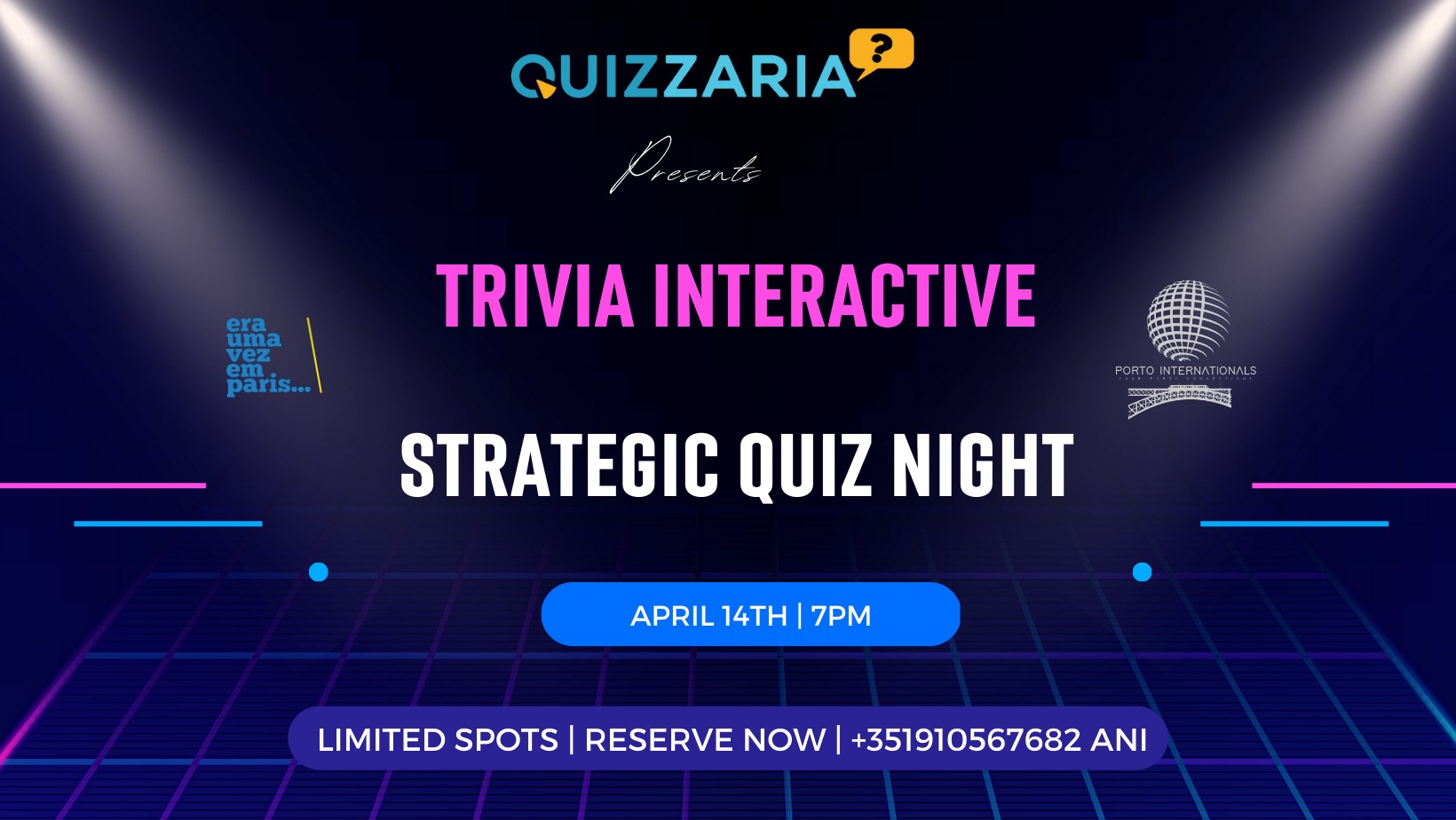 Trivia Interactive Quiz
Hello Smarties,
This time we decided to make things slightly more interactive and fun where you can test your general knowledge in various ways and pick your battles 
We're meeting at Era Uma Vez Em Paris at 7 pm to have some real fun with drinks and snacks and win prizes.
After that, just as usual, we go for a pub crawl (*more info about it below )
Space is LIMITED to 30 people, so you better get your ticket (which includes 1 free shot ) to secure your spot!
First 10 (Early Bird): 5e
Next 10(Usual): 7.5e
Last ones(Late Bird): 10e
So gather your teams, or come as you are.
Text us on WhatsApp (+351910567682) to reserve your spot!
*When the game is over, you can stay for AFTER DRINKS and PubCrawl with Porto Internationals (ALL INCLUDED IN REGISTRATION ), where you'll be able to meet some incredible people and have tons of fun exploring Porto nightlife!
*The contribution is for expenses with drinks, materials, organization, platforms, etc. You'll get 4 free shots, party gadgets, free entrance at all bars, the dance clubs, and a lot of fun!
1e goes to help humanitarian causes!
We are a non-profit group!
Trivia Interactive Quiz