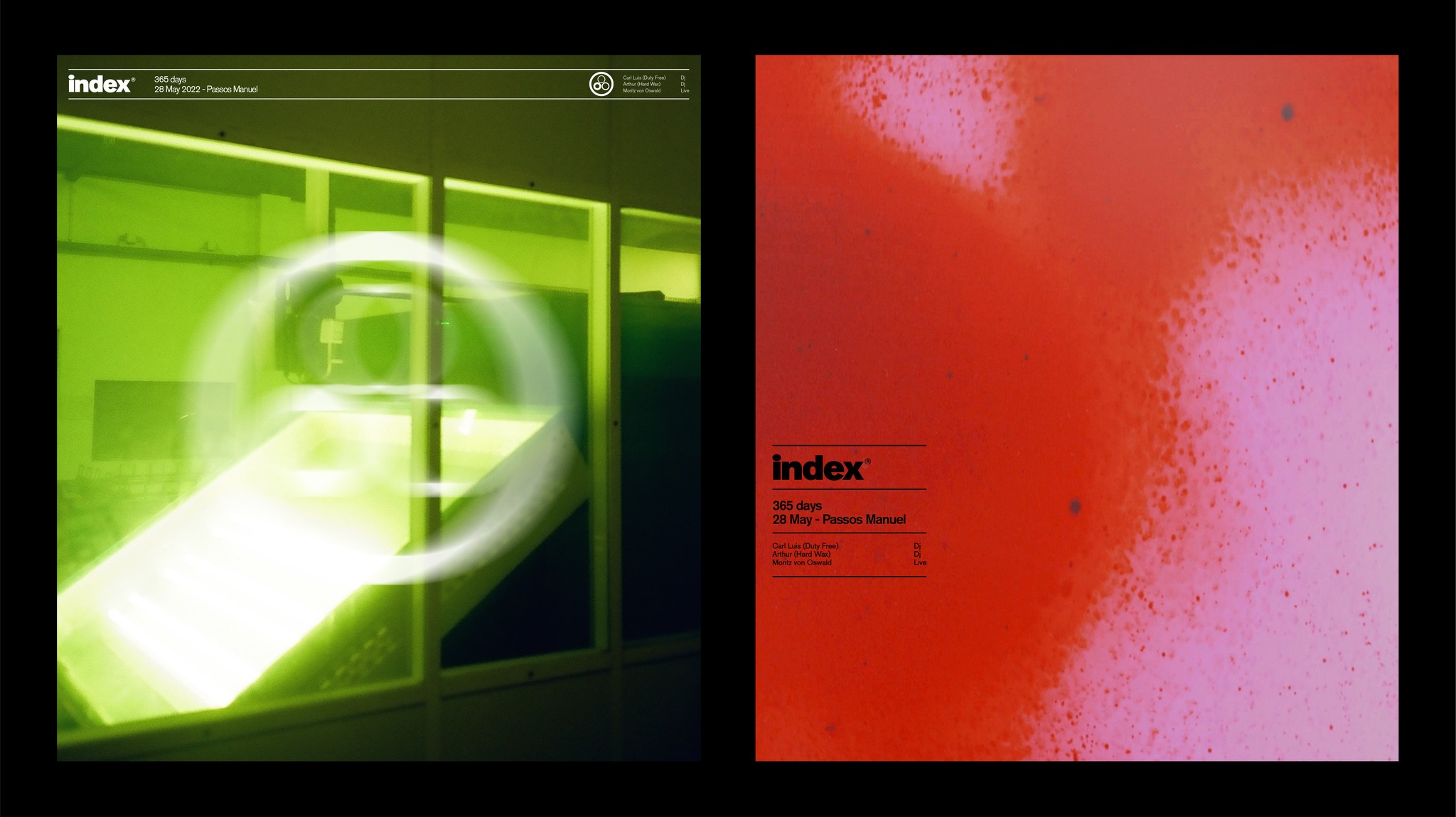 index® 365 days – Moritz von Oswald, Arthur (Hard Wax), Carl Luis (Duty Free)
MORITZ VON OSWALD
(Tresor / Basic Channel / 3MB)
A central figure in the Berlin electronic music scene which coalesced around the Tresor club and label, von Oswald helped initiate and develop the famous Berlin-Detroit-Chicago axis, collaborating with path-breaking artists across the Atlantic such as Juan Atkins, Eddie "Flashin" Fowlkes, Jeff Mills and many others. As half of both Maurizio, and Basic Channel/Rhythm & Sound, he transformed this new sound in respectively minimal and dub-inflected directions, originating traditions in electronic music that continue to this day.
Over the last decade, von Oswald has branched out into more experimental and improvisational contexts: a landmark release for Deutsche Grammophon in which he was commissioned alongside Carl Craig to recompose music from Ravel, and Mussorgsky; a critically acclaimed collaboration with Norwegian jazz trumpeter Nils Petter Molvaer; and continued recorded and live work as The Moritz von Oswald Trio with Laurel Halo and Heinrich Köberling; previous iterations included collaboration with Max Loderbauer, Vladislav Delay, and legendary afro-beat pioneer, Tony Allen.
http://www.basicchannel.com/
ARTHUR
(Hard Wax)
Longtime Berlin based, a regular selector and DJ in most Berlin clubs while working at Hard Wax since years.
Using his impressive knowledge in house, disco, techno & beyond, he is channeling past, present & future dub-wise selections with an intuitional, versatile live approach into a tactile dance/listening experience.
https://soundcloud.com/arthurrieger
8€ pre-sale tickets (available at Passos Manuel and Matéria Prima)
10€ at the door
index® 365 days – Moritz von Oswald, Arthur (Hard Wax), Carl Luis (Duty Free)