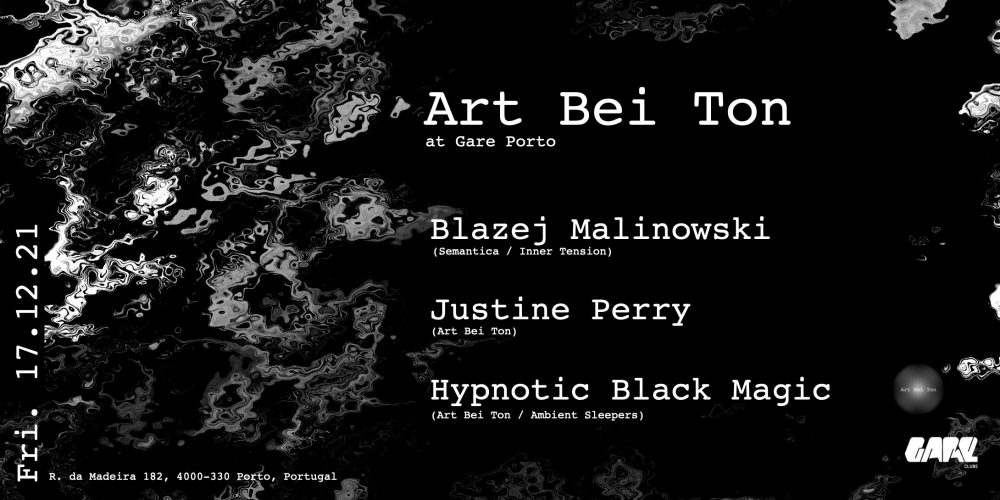 Art Bei Ton at Gare Porto
Art Bei Ton
Fri. 17.12.21 at Gare Porto
We are very excited to come to the amazing Gare Porto for the first time, bringing we us some of the most talented Berlin-based deep techno artists.
Since 2018, Art Bei Ton focuses on creating some immersive experiences by bringing together on the dancefloor some hypnotic techno DJ sets or love acts together with visual arts, though VJing performances, art exhibition or installations. Curating international artists, our goal is to embrace more inclusivity in the scene through the promotion of diverse and gender-balanced line ups.
For this special event, we'll have the honour to host the amazing Polish DJ and producer Blazej Malinowski, as well as our dear resident Justine Perry and Hypnotic Black Magic.
Let's get together for a night a powerful cosmic sounds – see you soon!
Art Bei Ton at Gare Porto